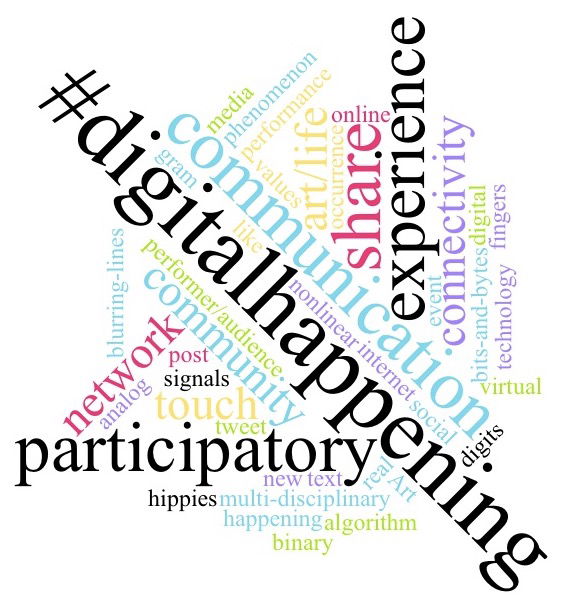 Imagine a space filled with people from all over the world--people of different ages & backgrounds, people who speak different languages, believe different things about politics & religion--people who are as different on the inside, as they are on the outside.
Now, imagine these people participating in a performance-event together. Could this space, these people, & this experience transform the world?
The Digital Happening project was conceptualized in 2016 as a response to Sally Banes' comparison of Allan Kaprow's Happenings and Marshall McLuhan's Global Village. Conceptualized, prototyped, & actualized as an interactive online experience, the Digital Happening project uses social media to expand the performance art Happenings of the 60's beyond Greenwich Village to the larger global village. The Digital Happening project fosters a world-making community of citizen curators.
* * *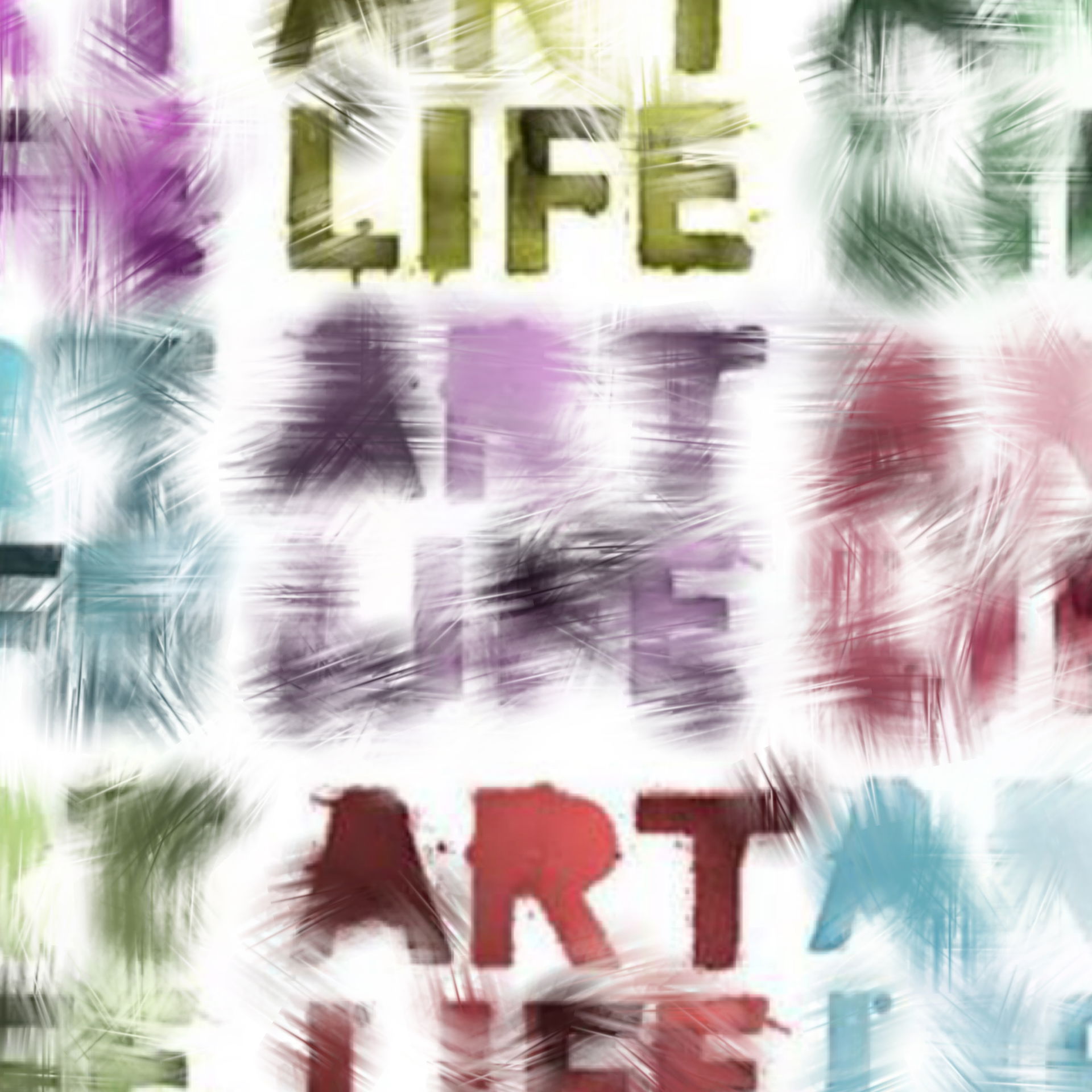 What is art?
What is not art?
What is not, not art?
People have been asking these questions for decades—from Futurists like Umberto Boccioni, to Dadaists like Marcel Duchamp; from Fluxus artists like Yoko Ono, to Pop Artists like Andy Warhol. Allan Kaprow's 1960's Happenings were an amalgamation of their predecessors; they incorporated audience participation, as well as found objects, to blur the lines between life and art.
"...we must become preoccupied with and even dazzled by the space and objects of our everyday life." —Allan Kaprow
The Digital Happening project uses social media to contemporize the Happenings of the 60's; it draws artistic focus to the everyday practice of engaging with 21st-century media. In his guided pied-pier tours, Kaprow gave participants esoteric instructions as he led them around New York City. Similarly, the Digital Happening project asks participants post on social media in response to vague instructional prompts.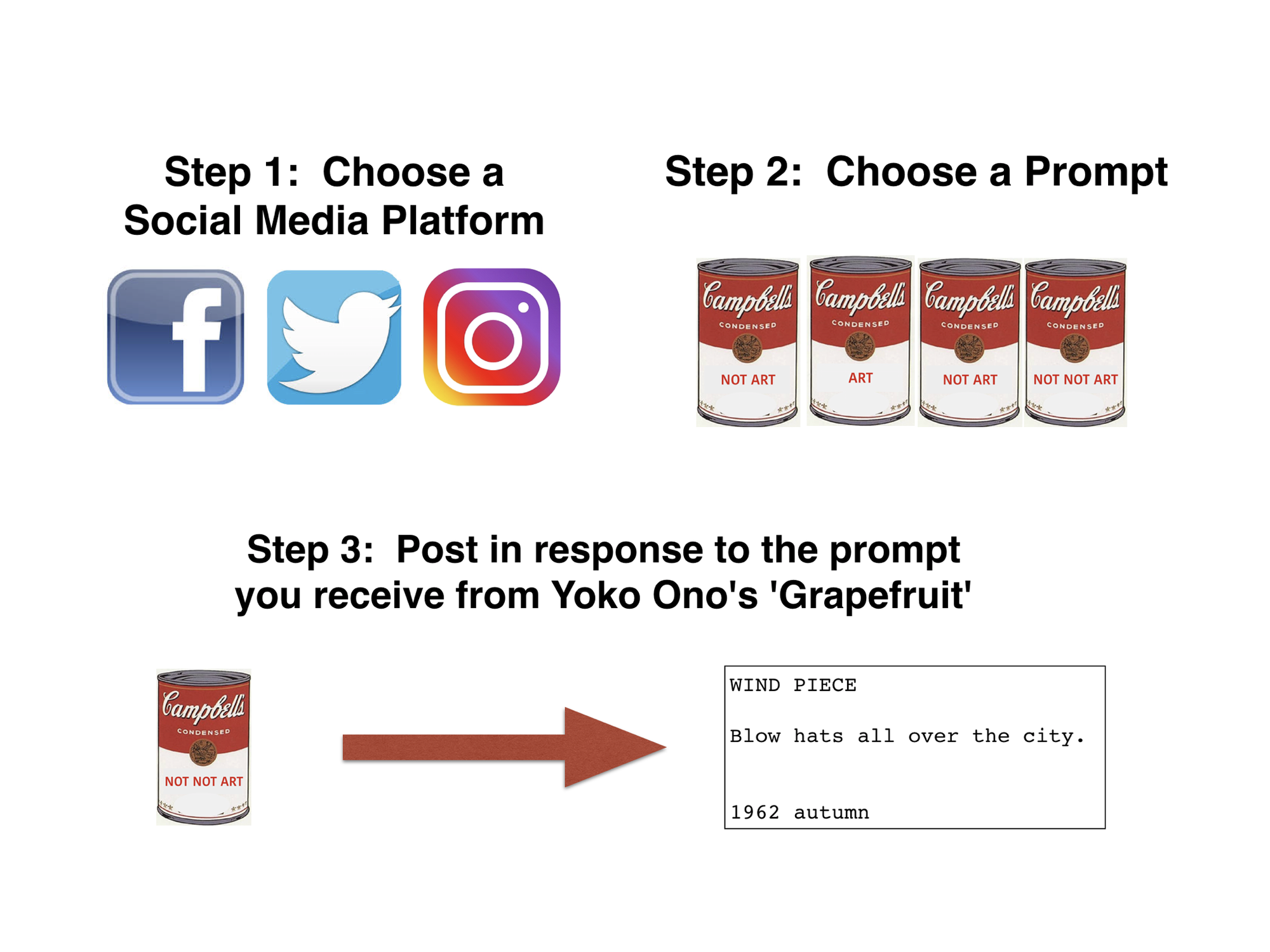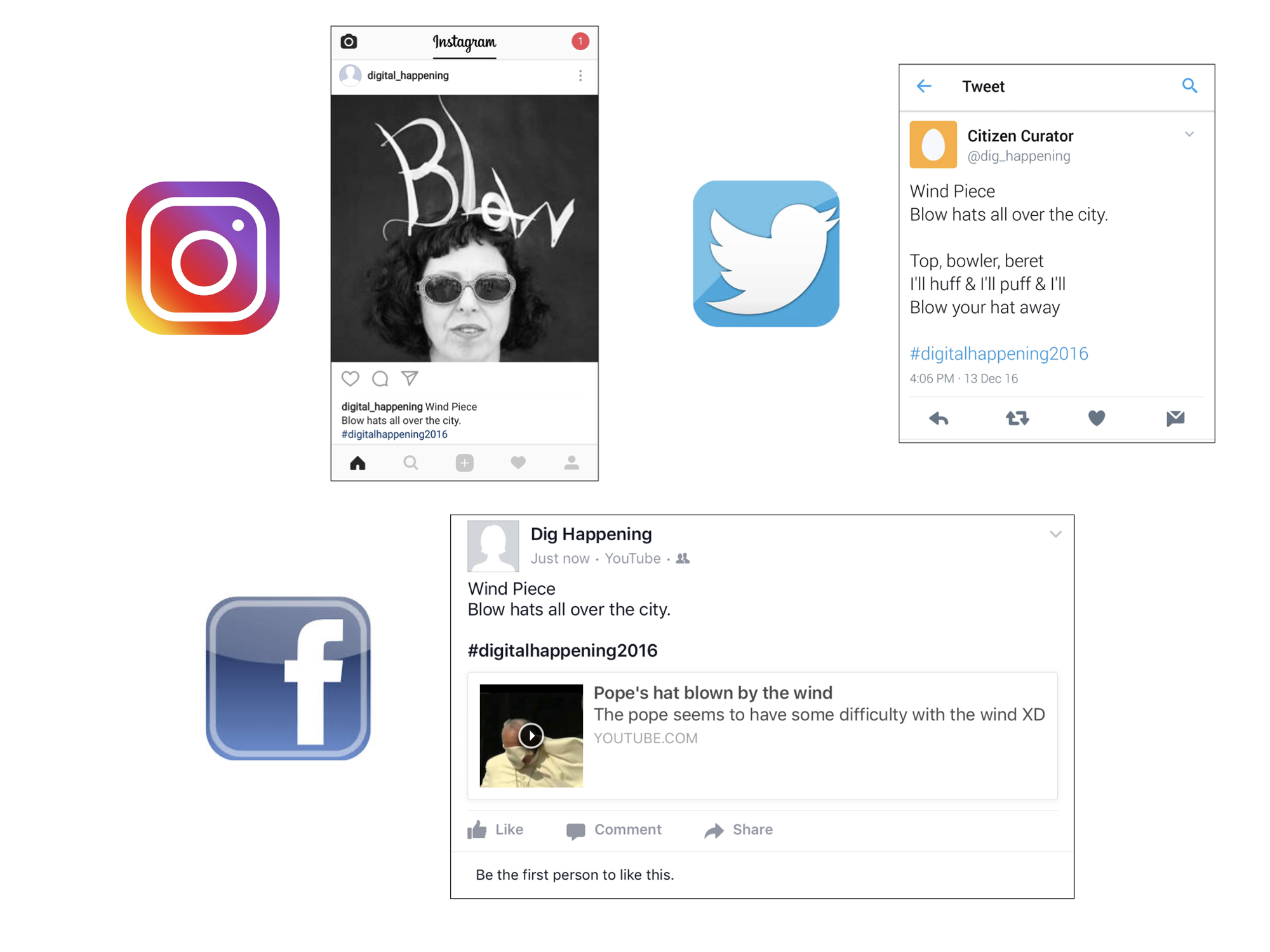 #digitalhappening is durational, conceptual, and subversive. #digitalhappening is interactive, experiential, and thought-provoking. #digitalhappening is sense-ational, a visceral extravaganza, a gesamtkunstwerk.